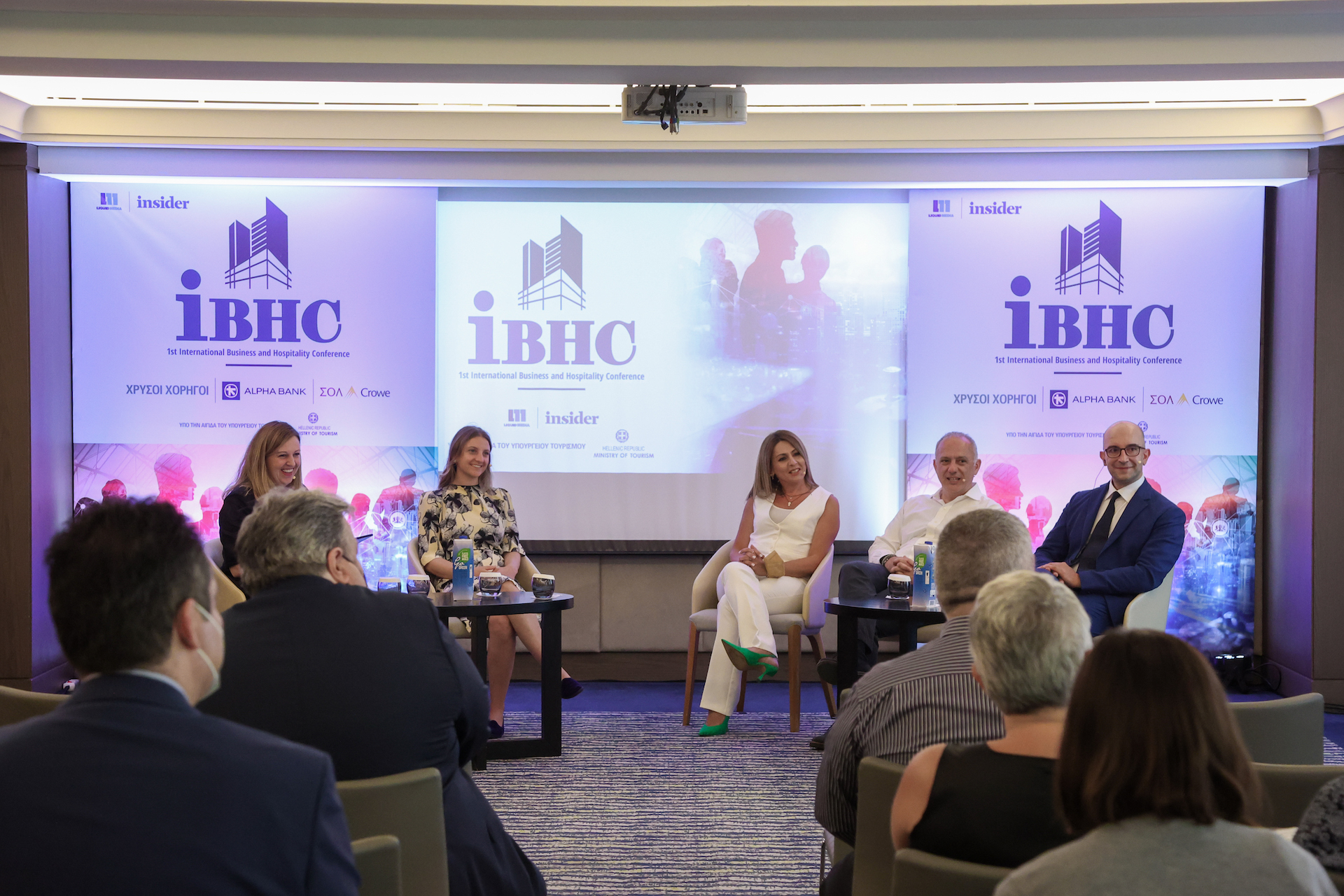 The discussion on the digital transformation of Greek hotels has well and truly entered the agenda of the industry. As such, the 1st International Business and Hospitality Conference (IBHC) comes to offer the right platform for discussing how it has shaped the industry's culture. And so, the first ever IBHC was held with great success by Liquid Media on Monday 30th of May, 2022 at Electra Metropolis hotel in Athens, Greece. We were delighted to participate in the Digital Transformation & Tourism panel, contributing to the development of the discussion around this important topic with our digital marketing expertise and experience. 
For us in Nelios, digital transformation is a key pillar for the development of the hotel industry. We believe that it shapes a new culture where business needs, data and human capital place technology at the center, thus co-creating digital interactions to enhance the overall business model.
In this light, Mrs Dimitra Nikoli Chief Operating Officer of Onoma Hotel in Thessaloniki, the first truly Smart Hotel in Greece, talked about how Smart Hotels have adapted guests' experiences in terms of offering novel services through a digitized scope. These include unique and innovative digital experiences inspired by the Covid-19 restrictions, such as Polaroid darkroom displaying the guest's own Polaroid shots of the destination or the creation of their own cocktail. At the back office they use CRM and other tools to analyze guests' data and behavior although Fulvio Giannetti, CEO and Head of Data Science of Lybra Tech pinpoints the lack of data available in Europe. He made the point that although Europe has a large influx of tourists, sadly we do not have enough data to analyze patterns and inform strategy since most of the data is owned by large corporations. He stressed how digital transformation is real and happening everywhere around us and that hoteliers in Greece understand this and are open to changes. There is a need to provide simple and easily comprehensible systems that support how improving technology is, in fact, both a solution and a strong ally to improve distribution in order to optimize revenue, for example. 
''Digital marketing platforms have evolved dramatically in recent years and provide us with excellent targeting capabilities, if we have the right data'', said our own Dimitris Serifis CEO of Nelios. He went on to mention how we are in an era where geographic targeting is increasingly being sidelined as there is more value in matching the unique experience offered by a hotel with the specific characteristics of the ideal guest.
It would be a serious omission not to highlight how the human factor in shaping this new culture. In particular, Katerina Sadikou, Founder & Managing Director of Workathlon, spoke about the most important factor, besides digitalization, still remains the 'physical presence' at the property. There should be a consistent way of communicating to guests, one that starts online and must be continued through the entire guest experience when visiting a property. This means the appropriate people in the right positions, who should properly inform and relay consistent and correct messages to guests during their entire stay. 
The holistic dimension of the issue is clear from the synthesis of all the points that were made. Digital transformation is reshaping internal processes, sales and promotion channels, the guest experience and ultimately the business model of a hotel, creating value for all. Only on this basis can we respectfully approach the topic and we truly hope that many such discussions will follow in the future.