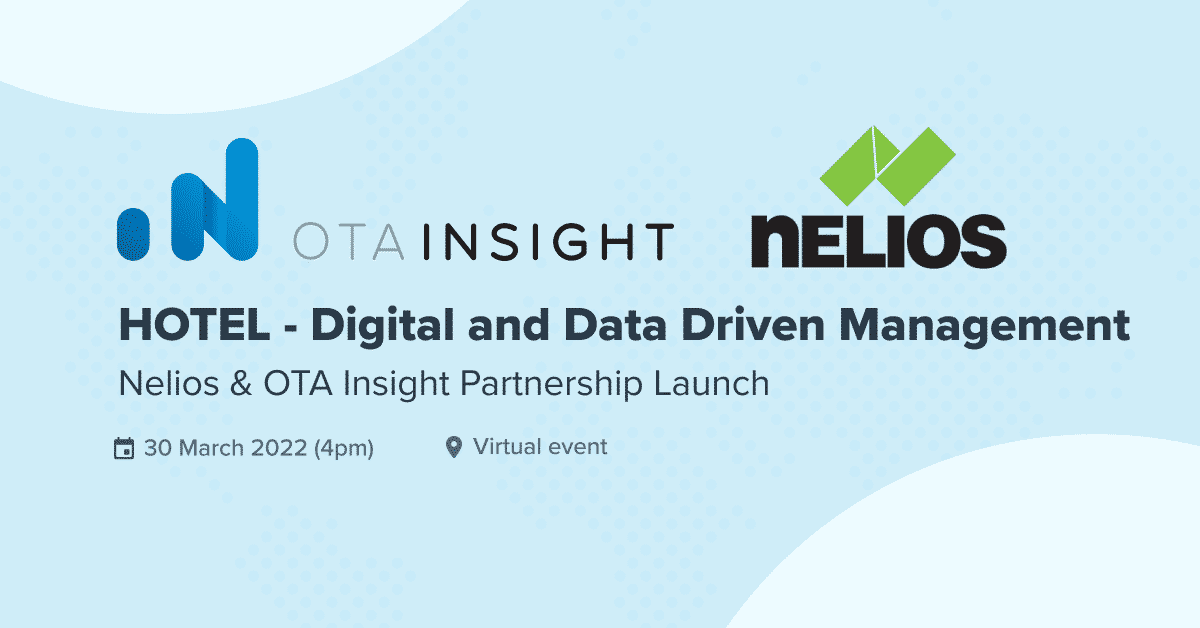 Nelios and OTA Insight join forces to improve their customers' productivity, sales and competitiveness. The basis of the collaboration is the study of the data offered by the OTA Insight platform and the exploitation of this data in the formulation of more targeted digital marketing applications by the Nelios team.
OTA Insight is the leading rate shopper platform that provides innovative and integrated business intelligence solutions for hotel businesses. OTA Insight's presence is strong around the world as it supports more than 55,000 hotel properties in 168 countries by collecting data and information relating to the property's pricing policy, monitoring its competition, checking rate parity, and real-time demand data analysis.
"Nelios, as a market leader in the Greek market for hotels digital advertising with the aim of attracting direct bookings, is constantly looking for new ways to upgrade the quality of its services. Through this collaboration, we gain a new competitive advantage by enhancing the sources from which we draw data to make more targeted decisions regarding the management of our customers' advertising budget", says Nelios CEO Dimitris Serifis.
"For OTA Insight, this partnership highlights the added value of our platform. All the Business Intelligence we provide our customers only has substance when it is an integral part of the hotel's strategic decision making. Digital marketing is the next big think for the hotel industry and much of the data on our platform finds excellent application in this area," says OTA Insight CEO Sean Fitzpatrick.
The key pillars and benefits of this partnership for hotel businesses were presented in detail in a successful online event by Lina Kastriti, CCO of Nelios, and Kostas Psarras, Business Development Manager Greece of OTA Insight. The participation of tourism market executives was impressive, as the digitization of the market is being enhanced in a dynamic environment where both trends and available tools are constantly changing.
Watch the video